Energetic Management System
Pay What You Want Special Offer
We all know that your emotional condition has been scientifically linked to your mentality...If you don't have the tools to shift your mental State of Being then you are hindered in your capacity to live fully. From the moment you are born till now, your life is a multitude of adjustments, shifts and changes. You get to choose how to perceive them through your choice of Perspective...
Are they opportunities or challenges, experiences of victimhood or growth? This continuous process of choosing our perspective occurs on all levels consciously or unconsciously...And not just physically and emotionally but at the very foundation of all life - Spiritually.
It is at this foundational level, that all shifts are born.
Are you tired, feeling out of Control and going into Fight/Flight?
Are you in need of a Tool kit that can energetically launch you from 0 to 60 in seconds?
What if you could finally learn how to master your energy so thatyou could powerfully shift out of any debilitating state of mind?
Presenting the
Energetic Management System
The Energetic Management System includes:
1

Energetic Management System, E-Guidebook

2

Energetic Management System, 6-Part Audio Coaching Series

3

Energetic Management System, 6-Part Video Series
You can have this program for any amount you wish!
That's right, you decide how much is a fair amount to pay.
I am offering my Energetic Management System to you at no specific charge!
---
To honor You, pay whatever you think is a fair exchange.
1

Energetic Management System, E-Guidebook
Supports you on your path of reclaiming vital life force energy and enlivening your reality so that you are capable of manifesting and living with Health and Happiness. Inside you will have access to the most Powerful Techniques for instantly reclaiming energy:
Stop unnecessary moments of overwhelm by learning how to stabilize your system daily.
Learn how to gain inner vision to access the portals of your energetic system and open to receive.
Take charge of your emotional state and learn how to release the anxiety, confusion and frustration that blocks your Peace performance.
Start to live life your way by clarifying and choosing your emotional status at any given moment.
Discover your inner projector and and start playing empowering movies on your mind screen.
The Downloadable E-Guidebook lays out the steps one-by-one.
2

Energetic Management System Audios
6- part Energy Lab Audio Series: Instantly Accessible Online/Downloadable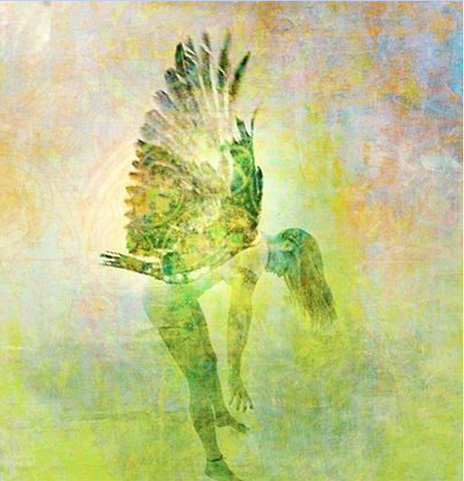 Learn the processes that I teach my high profile executives and celebrities. These are the tricks of the trade that I use as a Spiritual Trainer. If you have ever wondered how the V.I.P's keep up their energy as they travel the world, and deal with life's issues, then you will want to listen to these audios. I go through each of the techniques in Your Transformational Tool Kit and explain in detail why and how they work.
It's important to not just read or watch the information discussed in the Energetic Management System, but to actually anchor the techniques in your Body, Mind and Reality.
Introduction to the processes
Grounding Technique: How to stay strongly committed and focused on achieving your goals & Happiness, despite life happenings that can side-swipe you.
Body Scanning Process: How to thoroughly scan your body for discovering and locating, trapped energy that promotes illness & disease.
Emotional Releasing Exercise: How isolate the trapped emotions that hinder your health & livelihood and clear them out of your system for release and transmutation.
Emotional Replacing Exercise: How to reclaim your power through transmuting and replacing the old emotional baggage into transformational vital life force energy. This allows you to use your reclaimed energy for fulfilling your goals.
Inner Imaging Process: Learn the process of identifying, shifting and eliminating the images you store in your subconscious mind. Shift into creator mode.
3

Energetic Management System Videos
The companion series to the Energy Lab Audios.
6- part Instructional Video Series: Instantly Accessible Online/Downloadable comprised of one to one guidance in mastering your Emotional Energy and Perspective.
Introduction to the processes
Grounding Technique
Body Scanning Process
Emotional Releasing Exercise
Emotional Replacing Exercise
Inner Imaging Process
I personally take you through each of the exercises via Video Coaching.
I am offering my Energetic Management System to you at no specific charge!
---
To honor You, pay whatever you think is a fair exchange.
It's time for all of us to live fully expressed. It's time for us to light up the edges of our Boundaries and live in Freedom... Boundless!
I realize how sacred it is to be able to connect with your Higher Self and support you shifting into the next higher level, no matter what area of life. So I am here for you, to guide you along your journey to living a fulfilling life.
Thank you so much for being part of our Beautiful Community and for being such a vital thread in the Golden Grid of Grace.
Much Love to You,
Copyright 2016 Empowering Journeys, Inc.